Why Is Fungavir™ The #1 Choice for a Nail Fungus Treatment?
Read this important information below to discover how Fungavir™ can eliminate your nail fungus, once and for all.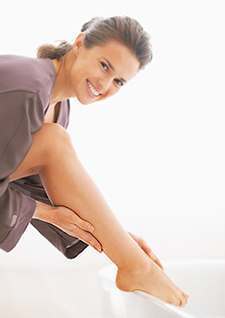 Fungavir™ is known as the ultimate, 100% natural, fast and effective nail fungus treatment today. Thousands of our customers are thrilled at how they haven't had even a hint of an infection since using Fungavir™. In fact, they're so happy that they told us they'll never buy any of the 'cheap chemical-based alternatives' ever again. Here's why:
You see, most nail fungus treatments fail to effectively eliminate the fungus and heal the area, allowing fungus to grow back. In addition they dilute their products by adding fillers like water and glycerin, which makes the product less effective and costly over time. Which is why the 'chemical based alternatives' everyone buys in pharmacies might relieve some of the symptoms at first, but those troublesome infections always come back - sometimes even worse than ever! Isn't it time you had total relief that's 100% natural?
Most nail fungus treatments have less than top-notch purity, and are packaged in an improper dose. Only Fungavir™ has it all. Fungavir™ was developed to adhere to the strictest quality standards and contain more bioavailability and effective ingredients than any other product, hands down. Which is why people are calling it the 'Ultimate Nail Fungus Treatment'.
Fungavir's™ proprietary formula utilizes 18 extensively researched ingredients that are at the top of their respective health goals in terms of quality standards, scientific research, and purity. We recommend comparing the ingredients with the competition.We are confident that you will not find a better treatment for nail fungus on the market.
Fungavir™ Follows the Highest Quality Standards

Fungavir™contains 18 tested ingredients that meet the strength and purity guidelines of the USP/NF (United States Pharmacopeia–National Formulary). Fungavir™ is manufactured in the United States in an FDA registered laboratory that exceeds industry standards. Our manufacturing facility is GMP-certified and abides by the strictest FDA recommendations.
Fungavir™ is the Best Nails Fungus Treatment on the Market
Maximum Strength Double-Action Formula
Treats the core of the problem underneath the nail
Heals and Eliminates Infections
Kills the fungus while healing the affected area
Reduces Nail Fungus Fast
Quickly clears up nail fungus and promotes regeneration
Effective and Sage
Utilizes only the safest and most powerful anti-fungal ingredients
No Side effects
All natural formula with no adverse reactions

100% Risk-Free Results.


Feel confident and secure with our 100% 60 day money back guarantee
Fungavir™ Gets to the Root of the Problem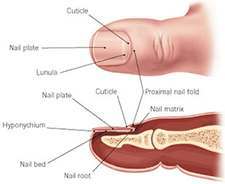 Fungavir™ sets itself apart from other nail fungus treatments. Due to the fact that nail fungus is usually under the surface of the nail, most other topical nail fungus treatments do not work. Fungavir™ is designed to attack nail fungus from its root, and to absorb under and around the nail. At the same time its powerful ingredients strengthen the surrounding tissue so that your body can repair the affected areas. Any discoloration brought about by nail fungus is removed by Fungavir's™ powerful ingredients.
For these reasons, it's crucial to apply this solution daily during the infection, so you can ensure your nail fungus is a thing of the past and stops it from ever coming back, once and for all.
Fungavir™ stands above other solutions by attacking the problem at it's root. Fungavir™ is a painless, risk-free alternative to prescription drugs and the many negative side effects they're known for. It's a unique, maximum strength, proprietary blend of ingredients that is specially formulated to target tough infections and prevent recurrences.
Fungavir™ is Recommended by Doctors and Medical Scientists:
What Do Fungavir™ Customers Have to Say?
All testimonials reflect the range of typical results that our customers experience.
Comment by: Sam M.
All I can say is, thank you! I tried everything and nothing came close to Fungavir. This stuff really got rid of my disgusting fungus. It's hard to believe now that I even had it. You guys are great!
Comment by: Chris P.
It works! I can't believe it! It works. I wish I knew it was this easy to get rid of toenail fungus before. I have an extra bottle for it, in case my fungus comes back. I'm a loyal (happy) customer now!
Comment by: Kim V.
You really need to advertise more. I searched the web and after digging and digging, found Fungavir. You're the third product I tried and I don't need to try anything else. Fungavir cleared my nail fungus right up.
Comment by: Joseph A.
I am a swimmer, so I am in and out of the shower room all the time. Do you know how embarrassing it can be to walk around with black toenails? I probably got this from other guys in the locker room. Anyway, when I used Fungavir it was the first time I ever saw any improvement. My doctor once gave me drugs. They made me so sick, I had to stop. I started using Fungavir on my nails about 6 weeks ago, and you can see the improvement already. Soon, it should be gone completely.
Comment by: Marilyn S.
I first started to see problems after I switched to a new manicurist. I liked my old one, but she was too expensive. Soon after, I started to notice that my nails were getting brittle and breaking. Then they started to turn yellow. I went to the dermatologist, and was told that I had contracted a nail fungus. It was awful. I have never had anything like this before. I don't know what I would have done if I had not found Fungavir. You saved my life.
Comment by: Jeremy T.
I had these yellow nails where bits and pieces kept coming off, on all of my toes. Very ugly. I am only 28, and my feet looked like I was 80 years old. The smell was pretty bad too, and sometimes they hurt like H---! I was searching on the net and found that there was this recommended stuff. I am all for natural ingredients and decided to try. I am glad I did. It's so much better than it was before. I think when the new nail completely grows in, I will be able to go barefoot again. The pain is already gone, and the nails do not smell anymore. They are still discolored on top, but everyday it gets better.
Comment by: Kathy K.
I just wanted to write to you to tell you that your product works! Fungavir got rid of my nail fungus and it was fast. I'm happy to have found your product online. Keep up the good work. It's worth every dime I paid and was worth the time and money I saved not going to the doctor.
Comment by: Patel L.
Thank you for getting rid of my fungus! I have one bottle left over and I'm glad I do. Any signs of fungus and I'll zap it with Fungavir. Great product!
Comment by: Melissa S.
Wow, this product really works. I never thought I would find something that worked so well and got rid of my fungus. Thank you, Fungavir for this great help. I will recommend you to any friend who has this problem. It really worked!!
Comment by: Mani P.
My son got me your product after he searched the net. I owe you and my son a thank you. I took all kinds of meds and went to the doctor numerous times with no results. The meds just made me sick. Fungavir was the only thing that worked for me!
Comment by: Mark A.
A friend had tried Fungavir and told me how great it was. I only had a little problem, but he said that fungus could spread if I don't get rid of it. Since only my big toenail was discolored, I did not want to get it on other toes. Oh, and he said it would not go away on its own. So, I bought it and problem solved. It cleared up the fungus I had, and nothing showed up on any other toes. Great stuff!